Overview: This article explains how to correctly integrate Gmail into an Outlook.com account for free. We also go over the difficulties of moving from Google Mail to Outlook Live utilising free manual approaches. To solve all of these issues, we are also looking for a third-party solution that gives a direct choice without having any technical knowledge. Continue reading the page for more information.
Are you fed up with Google targeted ads? If that is the case, Outlook.com may be a better option for you in this circumstance since by subscribing to it, you will be entirely free of all annoying advertisements. If you want to keep your Gmail email address but prefer the Outlook.com interface for sending mail. Users' needs for migrating from Gmail to Outlook.com have grown in recent years.
Migrate Gmail emails to Outlook.com provides users with access to the host with beneficial capabilities such as marking marketing emails as read with a single click and establishing organisational rules. Outlook.com for Web's ribbon-based interactive interface will also appeal to you. You may also engage more users and boost your productivity by connecting to Outlook's webmail account.
Why Do We Need to Transfer Gmail Emails to Outlook.com?
"I've configured Gmail to forward all emails to my Outlook.com account for both my wife and me. It mostly works. However, emails from Addis Ababa, Ethiopia, are delivered to our Gmail accounts and are not forwarded. They are received properly by Gmail, but they remain in the Gmail inbox and do not appear on Outlook.com. Because the "junk" folder in Outlook.com is empty, they are not labelled as "spam."
They don't appear in any Outlook folders. In Gmail, I don't use any filters. When I manually forward emails from my Gmail account, they appear in Outlook.com within a few seconds. Is there a way to keep track of what Gmail does with these emails? This has been happening for a few weeks, and I've tried everything."
In that situation, if a user decides to transfer from Gmail to Outlook.com, there are two options.
Connecting, Adding, or Configuring an Old Gmail Account with Outlook.com: Any user can access your Google Mail account using your Outlook.com Webmail account. A user may quickly connect their Gmail account to their Outlook.com account without having to install the Outlook App on their machine.
Copy all Gmail Mailbox Data to Outlook.com Account: As a result, each user may have all of their emails in one account. Select a third-party tool that offers an easy way to export Gmail Mailbox items.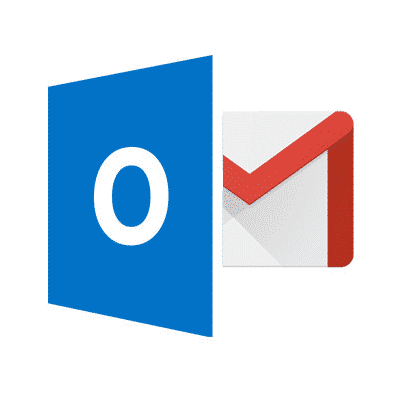 A Simple Method to Transfer Gmail Emails to Outlook.com
Because the preceding approach for moving Gmail emails to Outlook is rather difficult, users might continue using Advik Gmail Backup Tool to lessen its complexity. This programme is totally self-contained and hence does not require the installation of the Outlook App on your PC. The tool is fully compatible with the most recent versions of Microsoft Windows and Mac OS. Because the application's operation is relatively simple, users may import Gmail to Outlook.com by following simple steps.
1. Install and Run the tool on your system.
2. Enter your Gmail login details and hit on Login button.
3. Select Outlook.com as a saving option from the given list.
4. At last, enter your Outlook.com login details and hit on the Conv4ert button.
Done! Here you transfer Gmail emails to Outlook.com account in a few simple steps.
Top Benefits of Gmail to Outlook.com Migration Tool
As you can see, migrating from Gmail to Outlook.com can be completed in four simple steps. The transfer does not necessitate any sophisticated or technical skills. The programme operates extremely precisely and completes the entire migration procedure in a matter of minutes.
Import Gmail inbox items to Outlook.com immediately.
Allows for the migration of emails and attachments to Outlook.com.
Maintains the on-disk system folder hierarchy and email metadata properties
Allows users to migrate mailbox items selectively using complex criteria.
Because the procedure is fully automated, no manual techniques are required to import the mailbox items.
How transfer Gmail to Outlook.com for Free
It is not simple to transfer your email from your Gmail account to Outlook.com. This is an extremely intricate procedure that needs very deep technical understanding. It is possible to accomplish it for free by following these steps:
Prepare your Gmail account for the conversion to a Microsoft Outlook.com account.
In the top navigation bar of your Outlook.com account, click the Settings symbol. Click on the Options button.
Import Email Accounts from the Managing your Account menu, and then pick the Google option under Choose where you want to import your account.
To have Outlook.com build a new top-level folder in which all messages imported from Gmail will be placed.
Click the Start button, but first sign in to your Gmail account from which you wish to export messages.
Open Gmail under Setup forwarding from your Gmail account and then configure the Gmail account to automatically pass newly received emails to your Outlook.com address.
The approach described above allows you to import folders and messages from your Gmail account to Outlook.com. The entire operation took place in the background in your custom or dependent folder. However, as you can see, it is time-consuming, needs deep technical expertise, and is not the best option for email migration.
Conclusion
In this post, we discussed numerous reasons to transfer Gmail emails to Outlook.com account. We use a free manual method to import Gmail emails into Outlook.com. Because the manual process is time-consuming, we also explored an improved solution on by automated tool that gives users a direct choice to transfer Gmail emails into Outlook Owa. You may also seek the assistance of our technical experts to better understand the procedure. Thank you for taking the time to read this.